(NewsUSA) - Some of the most serious injuries among older adults, age 65 and older, are caused by falling. More than 1.6 million older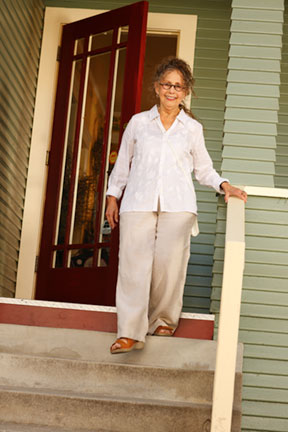 Americans end up in the emergency room or hospital because of a fall, according to the National Institutes of Health. Seniors who have broken a hip by falling can have trouble recovering and regaining mobility.
The good news is many falls are preventable. One of the first things you can do if you take prescription medication is have your health care team review your medication.
"Some prescription medicines and over-the-counter drugs, or a combination of them, can make you dizzy or sleepy. Either can lead to a fall," said Jaza Marina, M.D., a geriatrician at Kaiser Permanente in Atlanta. "If you fall, be sure to let your doctor know, even if you aren't hurt. Sometimes falls are a sign of a new medical problem that needs attention."
Continue reading "10 Steps to Help Older Adults Prevent Slips, Trips and Falls | cnbnews.net" »